VIVATECHNOLOGY is Europe's largest startup and tech event, created in 2016 by Publicis, France's largest advertising agency, and the Les Echos group, France's leading economic newspaper. This year was the 6th edition of the event, which is recognized worldwide as a festival of innovation aimed at business transformation and startup growth. This was the second year that SINEORA participated in the event, and as an after-corona event, it was all face-to-face with no limit on the number of people. The number of visitors exceeded 90,000. More than 90,000 people visited the event, and more than 4.3 million people accessed VivaTech News, creating a lively atmosphere throughout the venue.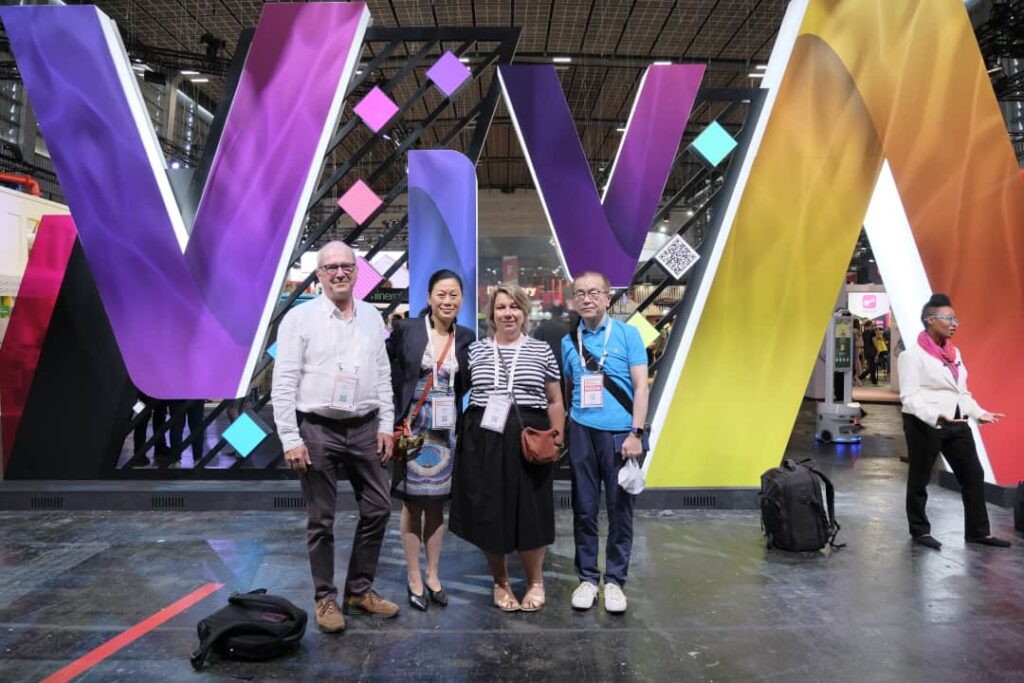 Our Approach as SINEORA
SINEORA co-hosted four VivaTech seminars with Nikkei to deliver live information from the venue on hot topics such as smart industry, healthcare, and decarbonization. In addition, SINEORA held a VivaTech venue tour in collaboration with eiicon company, operator of AUBA, Japan's largest open innovation platform, to provide in-depth tours of the VivaTech venue on two themes:
Healthcare & Wellbeing
Zero Emissions & Sustainability
The tour was conducted in Japanese to delve deeply into the exhibition venue.
Features of the Event
One of the most important features of VivaTech is that it is an exhibition of open innovation by both startups and large companies. At VivaTech, large companies often set up booths for startups within their own booths, creating a mechanism that facilitates open innovation.
VivaTech, which has "zero emissions" as its main theme, embodies a European attitude that is highly concerned with the SDGs.
In France, innovation that links the SDGs to environmental improvements is considered attractive and attracts business. NTF and Sustainability were highlighted as innovations to watch this year.
Special Distinction in FY2022
This year's six themes were:
The Race to Net Zero Emissions
Mobility Rebound
The Future of Work
Inclusion
Cutting-Edge Technology: Web3
The European Decade of Digitization
One of the newest technologies spotlighted each year was the Web3 Metaverse, which Gartner estimates that by 2026, 25% of people will spend at least one hour a day in the Metaverse for work, shopping, education, social media, and entertainment. for work, shopping, education, social media, and entertainment. Blockchain is also expected to add US$42.2 billion to global GDP by 2025 and US$1.76 trillion by 2030, or 1.4% of the global economy (PwC). Against this backdrop, the Web3 Innovation Park, hosted by cryptocurrency exchange Binance, showcased cutting-edge startups and innovations in the blockchain, crypto, and NFT ecosystems. In addition, Champong Jiao (CEO and founder of Binance) spoke about cryptocurrencies, and Lari Haav (e-Residency) discussed how blockchain is helping to develop international trade.
Overview of Large Participating Companies
VivaTech's founding partners include banks (BNP Parisbas), IT companies (Google), France Post (La Poste), fashion giants (LVMH Group), and telecommunications companies (Orange).
Other partners include Golden Partners and Silver Partners, and many other companies from diverse industries participate each year as partners.